Accountancy Interview Questions
You've studied all the right accountancy courses, acquired your chosen certifications and have finally secured an interview for a job in accounting – so, what accountancy interview questions can you expect to be asked and how should you answer them?

Below are a collection of accounting interview questions and answers you can give to impress your prospective employer while interviewing for a range of accountancy professions. You probably won't have to answer every single one of these questions and you'll likely be asked some questions during your interview that you will have to answer on the spot. However, familiarising yourself with the style of questions you'll be given and how to respond confidently and eloquently will allow you to make a great first impression and give yourself the best chance at landing your new accounting role.
View Accountancy Courses
"Why do you want to work in accounting?"
If you are applying to land your first role in the world of accounting and finance after becoming certified, your interviewer may be interested in what attracted you to a career in accountancy – this is one of the most common questions for the accountant interview processes. Your answer should be tailored to the type of accountancy that you are looking to break into and should reference the specific skills you feel you could bring to the role.

If you can, try to answer in a way that demonstrates your value as an accountant rather than referencing things that you can personally gain from a career in accounting. For example, 'I have always enjoyed problem solving' or 'I want to work in an industry which will always present new challenges' are likely to be far more appealing answers to your interviewer than 'I know that accounting is a lucrative career'.

"What types of accounting software are you familiar with?"
You aren't being asked this question to check whether or not you are experienced in using the specific software used by your prospective employers, so don't worry about giving the 'right' answer here. This question is generally asked to see how many different programs you are familiar with, how proficient you are in your use of accounting software, and how quickly you are able to get to grips with new software.

In your answer, explain which program you are most familiar with and how many years of experience you have with it, as well as referencing the other programs you have used and to what extent you have used them. If you've familiarised yourself with any of these programs of your own accord – for example, in your spare time, outside of a job or formal training – then certainly mention this in your answer. This demonstrates your passion for developing your skills and your ability to take initiative.
"What accounting software do you feel the most comfortable with?"
In addition to the above question, you might be questioned on your preferred accounting software or the software that you feel the most comfortable with and why you like it. This is generally asked because it gives your prospective employer insight into how you work and how comfortably you can speak about accounting software and processes, so try to give a detailed answer referencing specific features and aspects of your preferred program.
"Are you able to communicate technical information clearly to clients with little or no accounting knowledge?"
Communication skills are crucial for those looking to work in accountancy, as you will regularly be required to summarise and communicate financial data to clients both verbally and in writing. As your clients won't have advanced knowledge of accounting, you'll need to be able to break down technical information in a way that can be easily understood by those without knowledge of accounting processes. This is a key element of the job, so it's important that you demonstrate clear and confident communication when answering accounting interview questions.
"What are your biggest strengths and weaknesses?"
This question is asked in job interviews for a range of roles both within and outside of accounting and finance, yet it's a question that many struggle to answer effectively. If you are asked to list your strengths and weaknesses in an interview, carefully consider all your strengths and choose skills which align with the values of your prospective employer. Examples of strengths that are likely to impress in an accountancy interview include paying great attention to detail, excellent communication skills, strong mathematics skills and being an adaptable, quick learner.

As for presenting your weaknesses, be honest about what they are, then confidently explain the ways that you are attempting to address and improve them. Avoid mentioning 'non-weaknesses' that you think will impress your interviewer, such as 'I'm a perfectionist' or 'I work too hard' – these will make it appear as though you are being disingenuous or have difficulty identifying and addressing areas for personal development.

"Can you give an example of a time when you've contributed to the success of a team?"
As an accountant, you'll find that there are plenty of occasions where you'll be working with others to produce the best results possible, so don't be surprised if you are asked accountancy interview questions about teamwork. This is one of the most commonly misunderstood accountancy interview questions - if you are asked how you've contributed to a team's success, keep in mind that you aren't being asked about leading a team. Instead, it's far better to answer in a way that demonstrates professionalism, co-operation, tolerance, and a willingness to learn from others. Your answer should reference the task your team were given, how you personally contributed to reaching your shared objective and what the end result of your teamwork was.
"Why do you want to work for us?"
Another question which is not just one of the most common accountancy interview questions but a common interview question in general. This is a great opportunity to show your enthusiasm for the role and company that you are interviewing for so it pays to do some research into the company and what they stand for. In your answer, reference the company's key values and goals and how these align with your own, as well as any other unique aspects of the firm you are interviewing for – for example, do they work in a different way to other companies, place a greater focus on workplace culture or have a very good reputation in the industry? These are all things you can reference, so take some time to look into the company and what makes them different. The only way you can give a wrong answer to this question is to show you know nothing about the company at all or to give an answer which shows no enthusiasm, such as 'I won't have to commute very far', 'It's well-paid' or 'I need a new job and saw you were hiring'.
"What do you think are the biggest challenges accountants face?"
This is one of the most common accountancy interview questions. If you are asked this question, your interviewer is probably looking to assess your knowledge of the accounting industry and your approach to challenges in the workplace, so there's no single right way to answer it. The important thing to remember when answering this question is to speak confidently and to explain your answer well, giving examples of not just a challenge that you might face as an accountant but also how you would approach this to overcome the challenge successfully.
Further advice
The accountancy interview questions and answers provided above are simply examples and aren't intended for use in interviews verbatim – you should always tailor your responses in the interview to your prospective job role and the firm you are interviewing for, so make sure that you do some research into the company and the specifics of the job before your interview. You'll be asked plenty more accountancy interview questions which do not appear on this list and they will vary according to the specific role – bookkeeping interview questions will vary from accountant interview questions.

The way you answer questions for accountant interview processes is often just as important as the answers themselves. In your interview, attempt to answer questions as confidently, clearly and eloquently as possible. You should also strive to appear warm and friendly, avoiding behaviour which could appear nervous or stand-offish. Remember, your interviewer isn't just assessing your competency as an accountant, but also how well you might fit into the team.

Finally, stay calm and don't let nerves get to you. Treat your interview as a conversation between two or more professionals within the same industry and remember that you all have the same objective – to fill the job vacancy that you have applied for.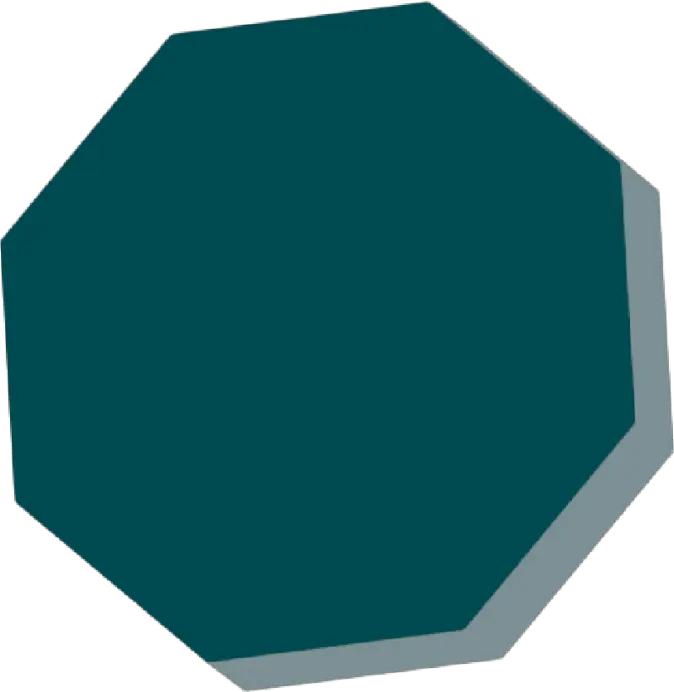 Start your new career here
StaySharp offer a range of courses for those who are looking to pursue a career within HR, accountancy and finance while studying at their own pace. Take the first step towards learning a new career today by visiting our courses pages.
StaySharp Reviews
What students say about StaySharp courses...
I am only a short time into my CIMA course and I am absolutely loving the tuition. The lectures are very informative and much more than just reading the book. Provided with in depth explanations, and the voices of the tutors are nice and welcoming. You can tell StaySharp hold a true sense of wanting their students to succeed, thank you so much!
Holly Broadbent
CIMA Course
I am thoroughly enjoying the course and love the fact that I can jump in any time I want. The StaySharp learning platform is very easy to navigate and makes it easy to pick up where you left off. I also enjoy that the live sessions are recorded which enables you look back on them, or, if you miss them, you are still able to get all of the information.
Fionnghuala Smith
CIPD Course
Fantastic service at a brilliant price point. Great user-friendly service and designed really intuitively. BPP's material design, study plan and live lectures are easy to learn with and let you go at your own pace - they even have recommended time to spend on each 'step' as you go which makes planning in the run up to exams easy. I have also studied with Kaplan online and would say BPP/StaySharp is superior, there is a lecture for every topic. Couldn't recommend enough, especially at the price point too - rather than paying a lump sum to a study provider, you can almost 'spread the cost' month to month.
Luke Anderson
ACCA Course
Staysharp was the most affordable platform offering a CIPD Level 5 with a monthly plan available for the students. The course is great and I can work it out around my current job role as an HR Officer. The course can be really comprehensive and the fact that live webinars are available it makes it even better. The learning platform is really good, you can access it from the PC and smartphone with loads of interactive slides.
Klaudya-Irina Grecu
CIPD Course
So far I'm impressed with what I have seen. I can dip into the study material across all AAT modules which is exactly what I need. I am aiming for level 4 but sometimes I need to get back to basic stuff to refresh my memory. Other providers want you to follow their set menu. A la carte is best.
Just what I was looking for... What stands out most with Stay Sharp is the high quality content, easy to follow and exam focused study sessions with achievement ladders to help and revise your progress through your journey towards each paper and access to the entire gamut of 14 ACCA papers at a competitive and reasonable monthly cost from one of the most reputable learning providers - BPP. Best online study site at a reasonable price.....everything needed to study for ACCA at one price and being available on demand.
Great for self study with online tutor support and value for money. Highly recommend it. Recently I have started my AAT level 2 with StaySharp and happy about my choice. Very supportive tutor's team!
Chandrakala Shamkumar
AAT Course
I'm happy with the course. I like to self study as I can't stand going to a lecture class and concentrate but I need a bit of guidance so these short classes help me bridge the gap up... I mainly joined so I can ask academic questions on activities and subjects that I was stuck in and it's way easier asking a question online... The monthly fee is affordable so that helps
Goushul Hussain
ACCA Course
I have tried a few subscription based AAT learning platforms and found StaySharp to be far superior to others. I found that there was a lot of content for the module that I studied and the videos are very informative. There are also helpful debrief videos of each chapter to ensure you understand the important focuses of each chapter. The site is easy to navigate and the subscription is reasonably priced.
What makes us different?
Save time. Save money. Study with StaySharp.
Price of ACCA Course
Approved provider status
Access to 100% of the syllabus
Structured learning plans
Feedback on personalised areas of progress
Interactive and engaging online content
Monthly payments with no finance or credit check
Flexibility to stop and start at any point*
Ability to cancel*
Traditional learning providers
£550 for 12-months access or £60 p/m
*Ability to stop/start or cancel at any point is only available on our monthly subscription payment plan