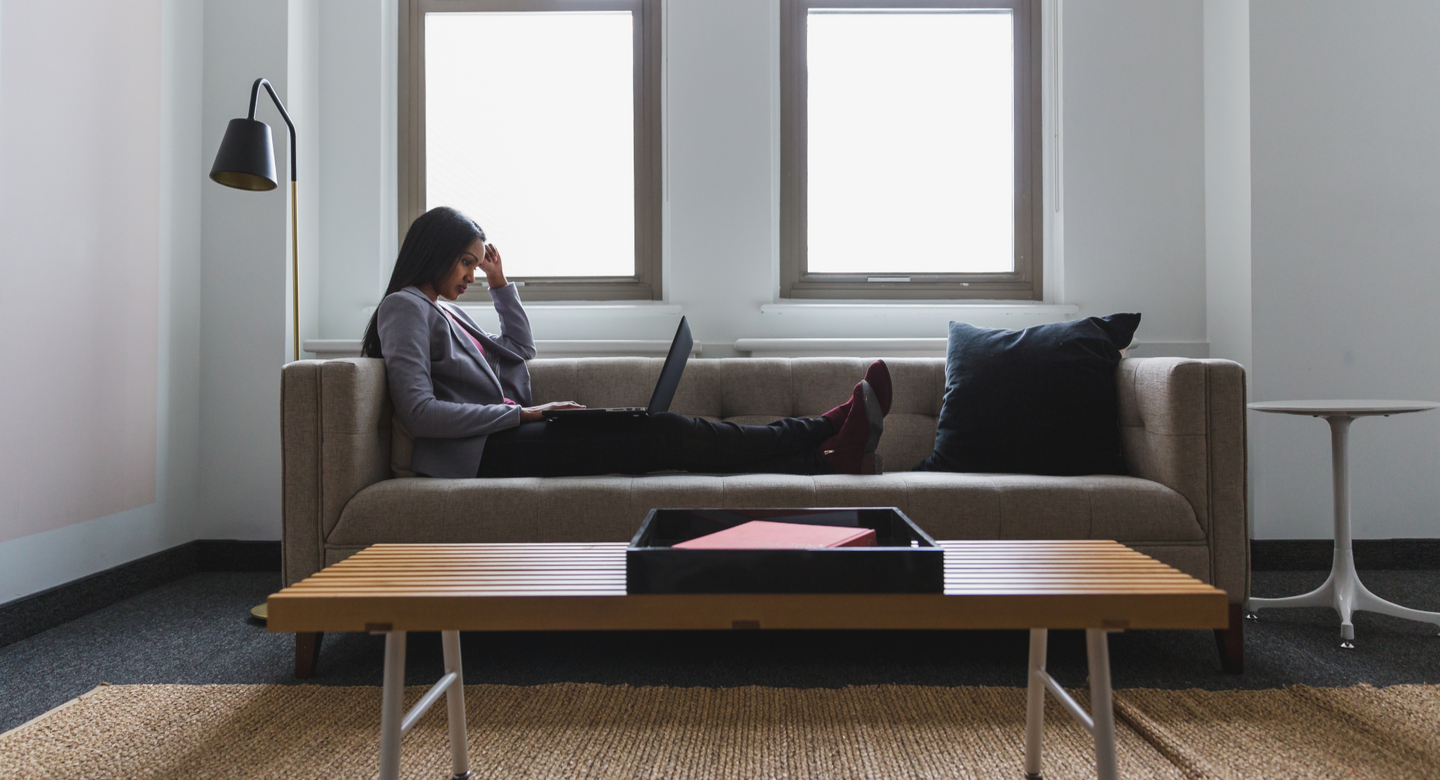 Prepare for the
SQE online

with

StaySharp

. The flexible way to study.

Our SQE1 Preparation course contains all the learning materials you need to cover the SQE1 syllabus. Study your way with unlimited on-demand access to videos, hundreds of mock questions and comprehensive course content all created by BPP's SQE experts.
Part of the BPP Education Group
As StaySharp is founded by BPP, you'll benefit from approved BPP learning resources including videos, study notes and reading materials.
Get started for free
Sign up today and get access to all our materials with our free 14-day trial on our monthly subscription plans.
Practical resources for HR professionals
CIPD subscription includes data and coaching materials, and videos of real-life situations with advice on handling them.
BPP's Achievement Ladder
Access to BPP's Achievement Ladder which breaks the syllabus down into manageable segments to progress you to exam and assessment success.
CIPD, SQE, ACCA, CIMA and AAT trusted partners
Online qualifications
StaySharp are one of the UK's leading online learning providers, offering accredited online courses in partnership with ACCA, CIPD, AAT and CIMA. If you're looking to change careers and wish to study on your own schedule, we're pleased to offer flexible study solutions for learners from all walks of life.
StaySharp reviews
What students say about StaySharp
I am only a short time into my CIMA course and I am absolutely loving the tuition. The lectures are very informative and much more than just reading the book. Provided with in depth explanations, and the voices of the tutors are nice and welcoming. You can tell StaySharp hold a true sense of wanting their students to succeed, thank you so much!
Holly Broadbent
CIMA Course
I chose StaySharp, because of the independent learning, and the fact that it is online. I did some research and could see that the reviews from previous students were very good. I am thoroughly enjoying the course and love the fact that I can jump in any time I want. The StaySharp learning platform is very easy to navigate and makes it easy to pick up where you left off. I also enjoy that the live sessions are recorded which enables you look back on them, or, if you miss them, you are still able to get all of the information.
Fionnghuala Smith
CIPD Course
Fantastic service at a brilliant price point. Great user-friendly service and designed really intuitively. BPP's material design, study plan and live lectures are easy to learn with and let you go at your own pace - they even have recommended time to spend on each 'step' as you go which makes planning in the run up to exams easy. I have also studied with Kaplan online and would say BPP/StaySharp is superior, there is a lecture for every topic so you are not left in the dark with explanation. Couldn't recommend enough, especially at the price point too - rather than paying a lump sum to a study provider, you can almost 'spread the cost' month to month.
Luke Anderson
ACCA Course
Staysharp was the most affordable platform offering a CIPD Level 5 with a monthly plan available for the students. The course is great and I can work it out around my current job role as an HR Officer. The course can be really comprehensive and the fact that live webinars are available it makes it even better. The learning platform is really good, you can access it from the PC and smartphone with loads of interactive slides.
Klaudya-Irina Grecu
CIPD Course
So far I'm impressed with what I have seen. I can dip into the study material across all AAT modules which is exactly what I need. I am aiming for level 4 but sometimes I need to get back to basic stuff to refresh my memory. Other providers want you to follow their set menu. A la carte is best.
Just what I was looking for....can't go wrong with this one.... I am certain. I am so happy and excited to have subscribed to StaySharp....There are many learning providers who operate on a subscription basis in the market....but what stands out most with Stay Sharp is the high quality content, easy to follow and exam focused study sessions with achievement ladders to help and revise your progress through your journey towards each paper and access to the entire gamut of 14 ACCA papers at a competitive and reasonable monthly cost from one of the most reputable learning providers - BPP.
Great for self study with online tutor support and value for money. Highly recommend it. Recently I have started my AAT level 2 with StaySharp and happy about my choice. Very supportive tutor's team!
Chandrakala Shamkumar
AAT Course
I'm happy with the course. I like to self study as I can't stand going to a lecture class and concentrate but I need a bit of guidance so these short classes help me bridge the gap up... I mainly joined so I can ask academic questions on activities and subjects that I was stuck in and it's way easier asking a question online... The monthly fee is affordable so that helps
Goushul Hussain
ACCA Course
I have tried a few subscription based AAT learning platforms and found StaySharp to be far superior to others. I found that there was a lot of content for the module that I studied and the videos are very informative. There are also helpful debrief videos of each chapter to ensure you understand the important focuses of each chapter. The site is easy to navigate and the subscription is reasonably priced.
Why study with StaySharp?
The smarter way to study for professional qualification exams and assessments
At StaySharp, we understand why personal and professional development is important and believe that all individuals should have the opportunity to pursue a career that they love. We're one of the UK's best distance learning providers, offering accredited online courses from globally respected authorities within the accountancy and HR industries.
StaySharp was founded by BPP
One of the world's leading professional education and distance learning providers.
Unlimited access to all materials
Enjoy access to your entire chosen syllabus as soon as you sign up.
Structured learning
Easily pick up where you left off with our library of resources.
Available anytime, anywhere
Learn at a time that suits you with the StaySharp mobile app.
Live chat support
Get access to a team of tutors with our live chat functionality.

Hundreds of practice papers
Put your knowledge to the test with our bank of past assessments.
What makes us different?
Save time. Save money. Study with StaySharp.
Price of CIPD Level 5 Associate Diploma in People Management
Approved provider status
Access to 100% of the syllabus
Structured learning plans
Feedback on personalised areas of progress
Interactive and engaging online content
Added value content on data and coaching
Flexibility to stop and start at any point*
Ability to cancel at any point*
Traditional learning providers
£1,900 for 18-months access or £110 p/m
*Ability to stop/start or cancel at any point is only available on our monthly subscription payment plan
Ask away
Frequently asked questions
As StaySharp is an online training provider founded by BPP, StaySharp learners have unlimited access to BPP's market-leading materials, including official study notes, learning resources, and hundreds of mock assessments.
The StaySharp online learning portal provides our learners with everything that they need to study for and pass their relevant assessments. Our online learning platform will highlight personal areas of improvement, so you know where to focus your time.
AAT, SQE, ACCA, CIMA and CIPD subscriptions each include access to all modules, papers and learning materials for their respective qualifications.
Payment for your chosen subscription is automatically taken at the end of your 14-day free trial. Your trial can be cancelled from your account at any time during this 14-day period if you do not wish to keep your subscription active.
With our monthly payment plan, there is no contract, you simply pay a monthly subscription for as long as you want access to the course. You are free to cancel, pause and resume the course as you need to suit your needs and schedule. We believe this offers the most flexible and affordable online learning courses available.
As one of the UK's leading online learning providers, StaySharp is always updated with the latest content for every course, in line with annual syllabus changes. You'll be notified of any syllabus changes that may affect your studies.
StaySharp subscribers can access their course anywhere at any time. AAT, ACCA, SQE and CIMA exams must be taken in person at students' local exam centre.
To be able to participate fully in the StaySharp programme, you'll need to have your own device and stable internet connection to access online learning materials, carry out activities and take assessments.
StaySharp minimum specifications are for a PC, laptop, or any smart device (including tablets and Chromebooks). Any device must have WiFi connectivity and use a modern browser (listed below).
Memory                          
Windows OS: 4 GB RAM  
macOS: 4 GB RAM
Hard drive 
Windows OS: 10 GB of available disk space  
macOS: 10 GB of available disk space; HFS+ hard disk format (also known as macOS Extended) or APFS  
Operating system 
Windows 10 (64bit)  
MacOS - The new version of macOS and the previous two versions as of the time of publication October 2020
Display 
Windows OS: 1280 x 768 screen resolution  
macOS: 1280 x 800 screen resolution
Graphics 
Windows OS: Graphics hardware acceleration requires DirectX 9 or later, with WDDM 2.0 or higher for Windows 10 (or WDDM 1.3 or higher for Windows 10 Fall Creators Update). 
Mac OS: No specific graphics requirements 
Browser 
Google Chrome Latest Release (preferred browser)  
Microsoft Edge Latest Release  
Apple Safari 12.1 Latest Release  
Firefox Latest Release  
There are no financial tie-ins or upfront costs - just a simple monthly subscription that gives you full access to all the resources you need to study for your qualifications. You can cancel at any point by following these steps:
1. Login to your account
2. Click 'Subscriptions' and then 'Edit'
3. Scroll down to the bottom of the page where you will see the option 'Cancel Subscription'
StaySharp is perfect for anyone looking to change their career path, whether or not they are currently employed or have existing qualifications. We understand why personal and professional development is important - if you're looking to unlock your potential and study with the best distance learning provider, one of our accredited online courses could be exactly what you need.
The 14-day free trial is limited to one per course, per customer.

If you want to re-subscribe to a course you have subscribed to previously, please purchase it as normal. You will be automatically moved to the paid subscription within 3 working days.
Customer Support
Can't find what you're looking for? Get in touch.