14-Day Free Trial
Tax and Accountancy Courses
StaySharp offer a range of online accounting courses for those looking to pursue a career in tax and accountancy using the AAT, ACCA or CIMA study paths. All of our accounting courses online can be studied flexibly and on your own time.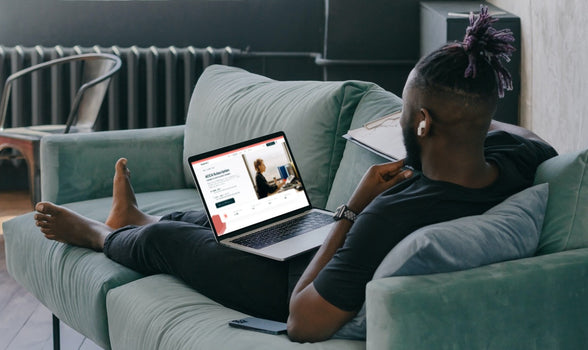 ACCA Subscription
Association of Chartered Certified Accountants
The ACCA Qualification is a leading globally recognised accredited qualification for accountants. It's designed for those who already have some experience in finance and are looking to progress to more senior roles or become a Chartered Certified Accountant.
Start your 14-Day Free Trial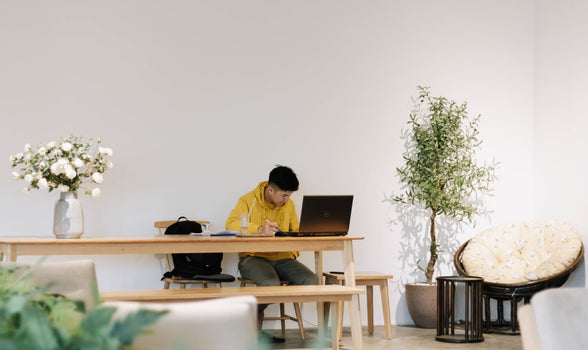 AAT Subscription
Association of Accounting Technicians
Trusted and respected by employers worldwide, a qualification from the world's leading professional body for accounting technicians will prepare you for a successful accounting and finance career. This is one of the most prestigious qualifications within the accountancy industry.
Start your 14-Day Free Trial
CIMA Subscription
Chartered Institute of Management Accountants
The CIMA Qualification is among the world's most widely recognised finance qualifications. CIMA's online learning courses set the standard for management accountancy training and, once completed, you'll be awarded with Chartered Global Management Accountant (CGMA) status.
Start your 14-Day Free Trial
StaySharp reviews
What our students say about StaySharp courses...
Fantastic service at a brilliant price point. Great user-friendly service and designed really intuitively. BPP's material design, study plan and live lectures are easy to learn with and let you go at your own pace - they even have recommended time to spend on each 'step' as you go which makes planning in the run up to exams easy. I have also studied with Kaplan online and would say BPP/StaySharp is superior, there is a lecture for every topic so you are not left in the dark with explanation. Couldn't recommend enough, especially at the price point too - rather than paying a lump sum to a study provider, you can almost 'spread the cost' month to month.
Luke Anderson
ACCA Course
Great for self study with online tutor support and value for money. Highly recommend it. Recently I have started my AAT level 2 with StaySharp and happy about my choice. Very supportive tutor's team!
Chandrakala Shamkumar
AAT Course
I am only a short time into my CIMA course and I am absolutely loving the tuition. The lectures are very informative and much more than just reading the book. Provided with in depth explanations, and the voices of the tutors are nice and welcoming. You can tell StaySharp hold a true sense of wanting their students to succeed, thank you so much!
Holly Broadbent
CIMA Course
So far I'm impressed with what I have seen. I can dip into the study material across all AAT modules which is exactly what I need. I am aiming for level 4 but sometimes I need to get back to basic stuff to refresh my memory. Other providers want you to follow their set menu. A la carte is best.
Just what I was looking for... What stands out most with Stay Sharp is the high quality content, easy to follow and exam focused study sessions with achievement ladders to help and revise your progress through your journey towards each paper and access to the entire gamut of 14 ACCA papers at a competitive and reasonable monthly cost from one of the most reputable learning providers - BPP. Best online study site at a reasonable price.....everything needed to study for ACCA at one price and being available on demand.
I have tried a few subscription based AAT learning platforms and found StaySharp to be far superior to others. I found that there was a lot of content for the module that I studied and the videos are very informative. There are also helpful debrief videos of each chapter to ensure you understand the important focuses of each chapter. The site is easy to navigate and the subscription is reasonably priced.
Accountancy course comparison
Which accountancy course is right for me?
Typical earning potential
Cost to study
Average course duration
Qualifcations needed
Ideal application
FAQs
Frequently Asked Questions
Whatever your desired path into accountancy and career goals, there are accounting courses online for you. If you're looking to break into an entry-level accountancy role, AAT accreditation is ideal, while those seeking high-level management roles should consider pursuing CIMA's CGMA Professional Qualification.
Acquiring a qualification through an accountancy course with AAT, CIMA or ACCA equips those pursuing a career in accounting with the knowledge, skills and expertise to break into the world of tax and accountancy, regardless of prior experience or existing relevant qualifications.
Management accountancy courses cover more advanced accounting practices than those intended to place graduates in entry-level accounting roles, such as financial reporting, income taxation and project management. StaySharp learners who are looking to acquire these skills should seek a management accounting course through CIMA – the Chartered Institute of Management Accountants.
AAT and ACCA accountancy courses offer qualifications that can be used to excel in a range of accounting roles though they are suited to slightly different learners. When it comes to AAT vs ACCA, learners who have previous accounting experience or who have already acquired relevant qualifications are better suited to an ACCA course, while beginners with no previous experience in accounting could benefit through beginning their journey with AAT Level 2.
There are plenty of benefits to studying an accountancy course online with StaySharp. Not only are we one of the UK's leading online learning providers, we also make all the learning resources that you need available online, giving all learners the opportunity to study towards their desired qualifications at their own pace, from anywhere they like.
Accountancy courses prices vary depending on the subscription you choose, though we pride ourselves on offering some of the most competitive accountancy courses prices out there – learners can study from as little as £50 per month.